UFO Mini Fingertip Flight Gyro
customers are viewing this product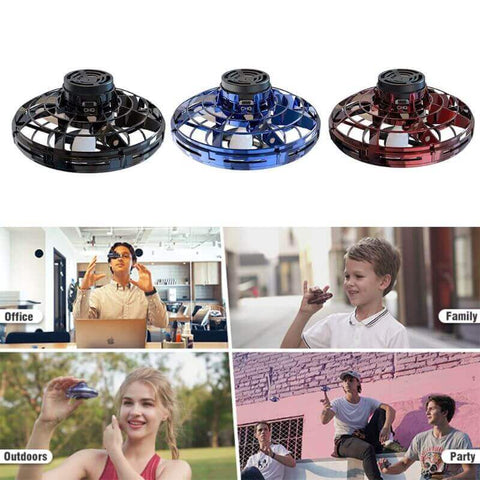 FLYING GYRO TOY

Made of high-quality PP material. fall-proof. shock-proof. collision-proof. high resilience.
The flying gyro uses advanced LED seven-color light hovering technology. induction suspension and collision protection. You just need to gently throw the ball into the air. it can immediately start flying. Super cool and super fun!
The flying spinner has four power motors rotating rapidly to provide power to make itself 360¡ã rotate and fly. When flying to a certain height. there is always a high hover during the flight. grab the ball flip and stop flying.
Designed with on/off button. turn on to ON direction. the body indicator flashes. turn off to the right.
The closed wheel design is aerodynamic to protect your hands while spinning and performing tricks.
Charging via USB cable can be fully charged in 15 minutes. easy to operate and use.
The propeller is located inside the small sphere/ball drone toy. Little kids don't have to worry about getting hurt by the propeller. The best kids drone for beginner boys and girls toys.