MP9 Gell Ball Launcher
customers are viewing this product
100% 退款保证。处理时间>> 72小时
内发货付款后。


精确远程和安全推出全新全自动凝胶球发射器!
什么是凝胶球发射器?
GelBall Launcher is a superior and safe alternative to airsoft Nerf super soakers and paintball because of higher magazine capacity full-auto fire long usage time. omparing to airsoft which uses BBs Gel Ball Launchers use gel bullets which is filled with water it provides similar performance in terms of range and accuracy comparing to BBs but is much more safer and children-friendly.
Please note that the shell ejection window on this product has been blocked for legal reasons.
Ammo Size:7 - 8 mm
Features:
Magazine fed.
Removable accessories.
Single/Full Auto

Included:
1 xMP9 Gel Ball Blaster.
1 x Magzine
1 x Tactical Sight
1x Packet of

Blue/Green

Gel Bulllets (10000 PS)
1 x Rechargeable Battery

1 x USB harging able
IMPORTANT: HOW TOSOAK GEL BULLETS:
The most common problem for new users with all gellaunchersis that the gel balls are not soaked in a proper method resulting in your launchers not shooting properly.

将干凝胶球浸泡在清水中 3-4 小时或直到凝胶球达到 7-7.5 毫米,然后在使用前彻底冲洗。浸泡在纯净水中以获得更好的性能。凝胶发射器设计用于使用尺寸为 7-7.5 毫米的凝胶子弹,只有较小的尺寸会导致足够的子弹进给,而较大的尺寸会导致子弹卡在枪管中,请确保您浸泡凝胶子弹直到它们达到 7 -7.5mm 使用前。如果您想下次使用,请将浸泡过的凝胶子弹存放在密闭容器中。对于未使用的浸泡凝胶球,如果一段时间后它们开始收缩,您可以再次将它们重新浸泡至 7-7.5 毫米。如果你有超大的子弹卡在你的发射器中,请在再次使用前清理它们。
常问问题
1.这是骗局吗?
A.我们无法想象会有这么多人问这个问题。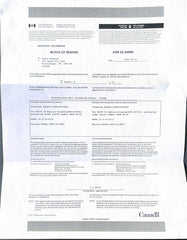 这是我们的玩具枪被各国海关没收的通知文件,被海关没收的概率通常是2%。

可能是海关工作人员觉得这把枪不错,就拿回家玩了。

2.如果你的枪被海关没收了怎么办?
A: 将扣押文件的图片发给我们,我们将全额退款

3.我的物品需要多长时间才能到达?
A. 一般商品需要 2 周以上,玩具枪需要 3 周以上。

玩具枪是非常特殊的产品。尤其是具有真枪外观的玩具枪。我们使用特殊的物流渠道,这就是为什么它比普通产品需要更长的时间。

他们将受到海关的严格检查。


我们承诺
免费送货和税收没有其他隐藏费用

通过 Stripe 和/或 PayPal 安全支付

14 天退款保证

每个订单的跟踪号码

我们使用加密的 SSL 证书来确保 100% 的安全